Register
Start advertising today! Register here now.
ADVERTISING RATES
PRIVATE & INDEPENDENT ADVERTISERS:
Post up to nine advertisements with profiles all for:
$159.00 for 12 months
$99.00 for 6 months
ON-LINE & COMMERCIAL ADVERTISERS:
Post up to three advertisements, all with links to your personal website.
$79.00 for 12 months
THESE ARE REALLY ADULT PAGES.
If you have any sugestions that may make your "escortsandmore.com.au" an even better website to visit, please feel free to contact us on:
suggestions@escortsandmore.com.au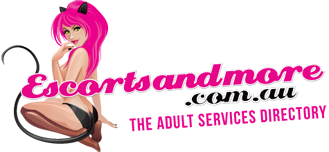 If you are not using escortsandmore.com.au you are not receiving the best service, selection or quality.